Accountability and Communication
What Is This?
We take a proactive approach to creating trust with our affiliate partners. It is our goal to ensure we offer as much information as possible on each commission earned and/or declined in our system.
Communication
We're available to provide details on any declined commissions. We employ strong communication with our affiliates and encourage questions and feedback.
How Does It Work?
Score4Life affiliate program allows you to use our banner ads to maximize the value of your customer base with an easy-to-use platform. You post our banner ads /links and we pay you - generously - for each subscription you drive. Score4Life has been a proven performer in the online networking world for over a decade with market-leading communities.
✔ By promoting our brands you can benefit and become a part of Score4Life Door Opener Program.
✔ Our goal is to motivate you and bring you all tools to earn your commission in most easy and profitable way.
✔ All Affiliates are invited to join Score4Life Affiliate Program free of charge.
Login 24 hours a day to check your sales, traffic, account balance and see how your banners are performing.
Skype Customer Support: score4life.affiliate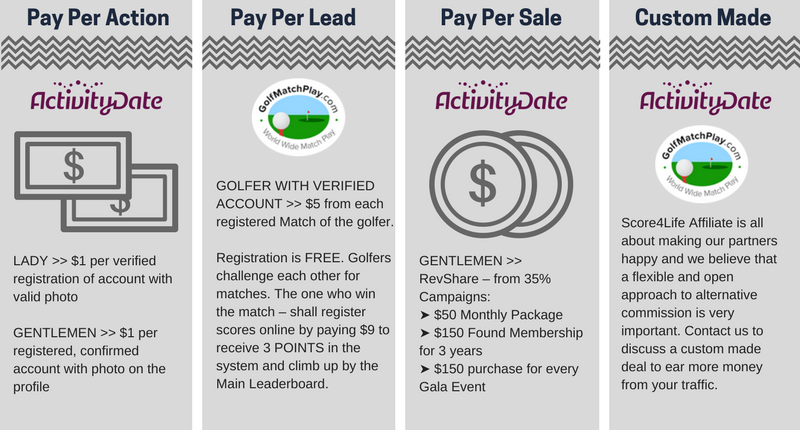 | | |
| --- | --- |
| Commission Type | Pay-Per-Sale $1.00 USD for each sale you deliver. |
| Payout Requirements | $100.00 USD - Minimum balance required for payout. |
| Payout Duration | Payments are made once per month, for the previous month. |
Commissions Paid Last 6 Months